Leading range-oven-cooktop-stove-repair Company
Are you looking for Range–Oven–Cooktop–Stove-repair services company? Well, you have landed at the right place. We have over twenty years of experience successfully diagnosing and repairing Various Kitchen Appliances.  Furthermore, we fix all the major makes and Brands. So, whether you own a Wolf Range, a Thermador Oven, a Viking Cooktop or any other brand that is not functioning correctly, rest assured we'll get it firing again.
We'll get your kitchen equipment flaming, Let our experts fix it Today (832)500-4679
Houston's premium range-oven-cooktop-stove-repair services
Above all, Range-Oven-Cooktop-Stove Repair has to be one of the essential repairs requiring urgency. After all, a kitchen is not a kitchen if you don't have these Appliances functioning in a tiptop manner, you won't be able to cook. Because of Ranges, Ovens, Cooktops, and stoves tend to be the most used Appliances in our daily schedule. Although this may be true, they break down over time. Another critical point, Ranges, ovens, and Cooktops today are very different from their predecessor, which requires more expert skills to fix.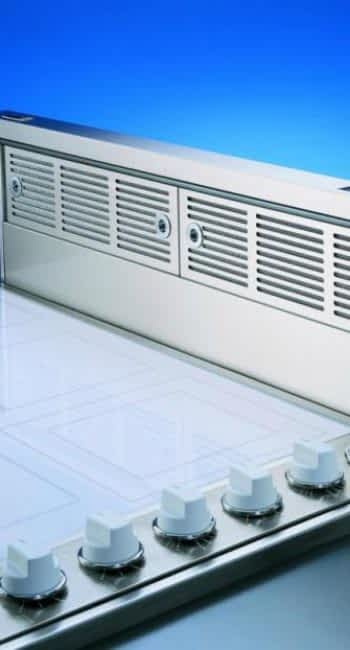 Expert Range-Oven-Cooktop-Stove-Repair Services
Nowadays, Technology played its prominent role in Automating how we Cook, broil, and bake our food from their predecessor. Not to mention all the digital control panels and wiring placed in each of these Appliances. Besides, a newer Hybrid generation of these appliances has developed in the last few years that utilizes various energy sources. In conclusion, when your kitchen Oven or Range breaks down, you want a company that can handle new technologies.
Some of the common problems with Ovens- Cooktop Stoves & Ranges that require Repair
In the first place, before you make a call seeking help, please check the most overlooked cause, your main power switch. In fact, most of the time, all it takes is resetting the power grid switch. If this doesn't cure the problem, we at Appliance Home Services, as repair experts, would strongly advise you to get professional help. By all means, it's is very dangerous to tamper with devices running on High Voltage. Furthermore, you are subjecting yourself to big bodily harm and, in some cases, death.
In the second place comes the heat controller or what is know as the Thermostat. If your Cooking appliance gets hot, you have noticed that it is not registering the right temperature. Most likely, you have a malfunctioning thermostat that requires replacement.
Thirdly, one of the most Range-Oven-Cooktop-Stove Repair, is caused by failing the electronic Circuit board. In that event, your only option is having the control board or the display board replaced.
Some Advice that may help you Avoiding Range-Oven-Cooktop-Stove Repair
First, Keep your Oven, Stovetop, Range Clean.  Furthermore, use recommended manufacture cleaning solutions. Avoid the cheap harsh ones that will harm your appliance over time.
Second, Read the Guide that came with your appliance, in most cases the majority of the people never opened or read any of the guided instruction. 
Third, Use the self-cleaning feature and learn how to use it properly. After all, this feature will save you money buying Chemicals and cleaning products. 
Fourth, Avoid using water when possible, especially around Knobs and circuit boards, as much as you can use a damp clean cloth to clean around switches.
Fifth, Nevertheless, make sure you unplug your Cooktop-Stove-Oven, by doing that you can eliminate shorting the internal Circuit boards.
Some of the Major Brands Range-Oven-Cooktop-Stove Repair we Offer
First, Wolf Ovens, Ranges, Cooktops, and Stoves.
Second,  Viking, Cooktops, Ranges, and Ovens.
Third, Thermador, Dacor, Avanti Cooktops, Stoves, Ovens, and Ranges
Fourth, Electrolux, Bosch, LG, Samsung Stoves, Ovens, Ranges, Microwaves, and Cooktops.
Also, Magic Chef, Jenn-air, Kitchenaid Cooktops, Stoves, Ranges, and Ovens.
Fifth, Bertazzoni, Electrolux, Whirlpool, Frigidaire Stoves, Cooktops, Ranges, and Ovens.
Besides, Maytag, Kenmore, (GE) General Electric Ranges, Cooktops, Ovens, and Stoves. 
Quality work through dedication
Premium Quality Appliance Home Service
Are you looking out for a reliable appliance repairs service? If so, you've found the right place at Appliance Home Services. The goal is to provide prompt and reputable professional services at competitive prices. Whether it is a refrigerator that does not chill food anymore or an oven which does not work correctly, we repair everything. As a material of fact, for over two decades Houston Appliance Home Services fixed thousands of Refrigerators, Freezers, Washers, Dryers, Dishwashers, Stoves, Microwaves and Ovens. Furthermore, we offer specialized repairs for Range Hoods, Outdoor Cooking Appliances, and Garbage Disposals Not to mention, our team is trained and knowledgeable to handle all your appliance Home Services and Repair needs. Consumer complete satisfaction is our top preclude. So, Call us now at 281.888-4477 to discover more.
Washer, Dryer & Dishwasher Repair Services
We know how important these machines are, So our pledge is to get your Washer , Dryer spinning again as soon as posible.
Oven, Microwave, Range & Cooktop Services
Expert fast service to all your kitchen equipment so you can resume cooking today
High-end Refrigerator Experts
Subzero, Viking, Thermador, Monogram, LG, Samsung,dacor, U-line, and Haier repairs.
We Got your Appliances covered with nine available repair services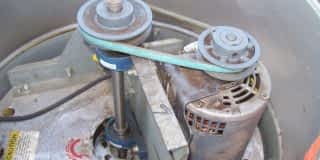 Washer and Dryer repair Services
For the most part, if your washer is not spinning, or your dryer is not heating, call us. The experts at Appliance home services will get it running again.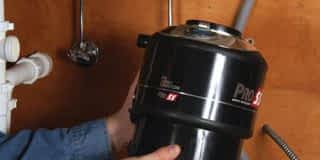 Garbage Disposal Installation and repair
Here, at Appliance home services we know how any kitchen feels like with a broken Garbage Disposal. So, call us and let our Techs replace or fix yours today.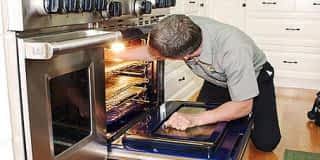 Oven, Cooktop, & Range Repair Services
In brief, a functional kitchen is the back bone of any home. so let our expert Techs get your Oven, Range, Stove, and Cooktop firing again.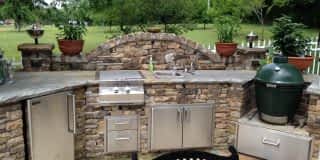 BBQ gas grill repair services
Undoubtedly, Gas Grills and Gas Barbecues are the most important of your Appliances when it comes to entertaining Guests. So, Let our Pros fix your outdoor Kitchen today.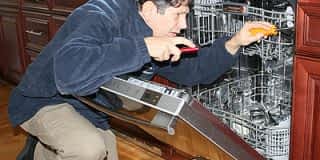 Dishwasher repair services
In our opinion, here at Appliance Home Services, a malfunctioning dishwasher can paralyze any kitchen. Besides, who wants to wash dirty dishes by hand any more?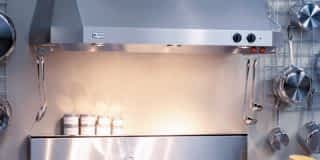 Range Hood and exhaust system repair
As far as we can tell at Appliance Home Services, your functional Range Hood is as important as the quality of air you breeze. So, if yours is not working give us a call.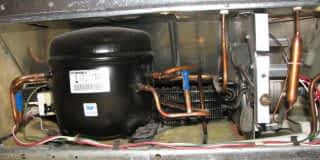 Refrigerator repair services
When it comes to Refrigerator Repairs in Houston Area, we are the leading supplier of the solution and also fixings on premium Fridges. Our specialists are manufacturing facility educated, certified, guaranteed as well as adhered to bring you the assurance that your Refrigerator repair will undoubtedly be done appropriately the very first time.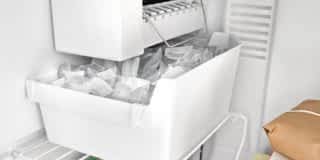 Ice Maker & Freezer Repair services
 Appliance Home Services regards The Ice maker importance. It may indeed be the most valuable appliance in the home. No other device in the house can cause so much pain and inconvenience by simply malfunctioning. Our Technicians carry most common parts on their trucks. So, call us and get your ice machine repaired today.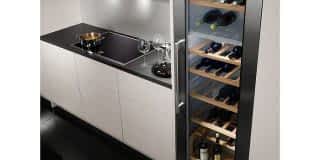 Wine cooler & wine chiller repair
What's the purpose of having a wine cooler if you can't utilize it? Appliance Home Services can get any appliance, including your wine cooler, serviced fast so you can get the most out of it. Our industry trained and experienced specialists can help with all your Wine Chiller repair needs.Besides, we can service and repair any Wine cooler.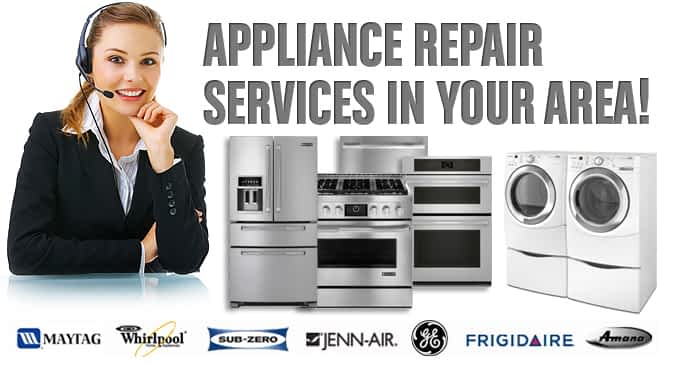 Appliance Home Services Near You
Range-Oven-Cooktop-Stove-repair near you .Appliance Home Services state, these are merely a few of the ideas that will undoubtedly assist you in discovering a knowledgeable as well as certified professional that's received the repair service task. While it could be taxing, it's a good idea a whole lot to do a little research study initially to stay clear of investing a ton of money also for a small repair service. Bear in mind; a professional regional house service technician could only be around the bend. You only should invest a couple of mins of your time trying to find him. The 2nd factor to consider is you typically aren't familiar with the crucial information of your devices. That makes you depend on specialists whenever there's a need to change several of its components. You will certainly likewise rely upon just what the specialist states to fix your home appliance.y
Why Choose Appliance Home Services for range-oven-cooktop-stove-repair
With the variety of home appliance you have in your house, time will undoubtedly come that you will indeed remain in alarming demand of a Local house service technician. You solely cannot disregard the serious sound originating from your dishwasher or your broken Refrigerator/ Freezer system that requires immediate repair, do not you? As long before your home appliance come to be incurable, much better work with a specialist that could bring it back to its excellent working problem

Here, you'll always get the best support talking to our friendly office crew.

Our techs are Certified, Factory trained and background checked

Don't replace it, let Appliance Home Services fix it.

range-oven-cooktop-stove-repair in Sugar land, Also, Missouri City, Stafford, Houston, Richmond, Rosenberg, Katy, Cypress, Spring, Tomball, Humble, King Wood, The Woodlands, Conroe, Magnolia, Clear Lake, Pasadena, and Pearland