leading Houston Range Hood Repair services
Expert Houston Range Hood Repair services & Kitchen Exhaust near you, serving the Greater Houston Area. We fix all Major Brands. For example, we repair Wolf, Viking, Thermador, Dacor, Zephyr, Gamut, Eagle, and much more. In short, whether you own a Copper Range Hood, a Wall Mount Hood, or an Island mount Rangehood that require services, we fix the all.
The quality of air inside your kitchen has to be as good as your food! (832)500-4679
Houston's Leading Range Hood Repair Company
Range Hood Repair is more likely to happen because a Ventilation hood is a hard working appliance. Ventilation Hoods undergoes lots of deterioration from the grease and also from fumes as a result of cooking in your kitchen area. For this reason, it's vital to keep this significant home appliance in tip-top shape for the protection of your kitchen area — also, the safety of your home. Here, at Houston Appliance Home Services we understand just how crucial this device is to your kitchen area and are readily available around the clock for any emergency requiring Range Hood Repair.
Furthermore, our professionals in Houston are trained and also accredited to correct any troubles you might have with your range hood. In any case, call us now and grant us the opportunity to help you with your Range Hood Repair.
Expert Range Hood Repair Services in Houston
Range Hood Air Circulation problems;
In summary, not all hoods are designed to take your kitchen area air outside your home. Some Exhaust Hoods only have the task of distributing the air. If you are unclear which sort of Ventilation System you have, do not think twice. Ask the experts at Houston Appliance Home Services. For the time being, we'll make sure to let you know whether your hood is doing its work.
Moreover, for vent-type hoods that are failing to blow your air outside, our specialists will examine what might be the reason. Whether it's a fault in the fan, the air ducts, or the electric motor, our experts will fix it.
Does your range hood run non-stop?
First, If your hood consistently runs, even if it's in the off mode, it's most likely you have a blocked filter because of all the oil coming up from your stove. So, call us as soon as you observe this taking place so that your fan doesn't continue to overheat. Moreover, the continuous operation may cause permanent damage to your system. Not only is this included, but grease may also cause your machine to turn off all of a sudden. But it's also not allowing for complete possible flow. Hence, your kitchen is getting smellier and dirtier than you ever planned!
In brief, these are merely a few of the disorders your hood may encounter. Meanwhile,  give us a phone call at Range Hood Repair Houston to address some of your concerns. Furthermore, we will indeed supply some suggestions on maintaining your hood in a far better manner. In short, we want to make sure that a few of these problems are taking care of immediately. Finally, whether you own an updraft ventilation Hood or a downdraft Range Hood that requires immediate attention, give us a call. In any case, get in touch with us today at Houston, Texas Appliance Home Services for any repair, Service, or maintenance requirements!
Houston Leading Range Hood Repair Services
Some of the Brands &Makes we Service and Repair
Wolf , Viking, Thermador,  Thor,and Dacor, 
Kenmore, Kitchenaid, Braun, New Tone Whirlpool, and Maytag.
General Electric, ,Bertazzoni,  BOSCH, and GE Monogram.
Samsung, LG, Dayton, Universal and Haier.
Quality work through dedication
Premium Quality Appliance Home Service
Are you looking out for a reliable appliance repairs service? If so, you've found the right place at Appliance Home Services. The goal is to provide prompt and reputable professional services at competitive prices. Whether it is a refrigerator that does not chill food anymore or an oven which does not work correctly, we repair everything. As a material of fact, for over two decades Houston Appliance Home Services fixed thousands of Refrigerators, Freezers, Washers, Dryers, Dishwashers, Stoves, Microwaves and Ovens. Furthermore, we offer specialized repairs for Range Hoods, Outdoor Cooking Appliances, and Garbage Disposals Not to mention, our team is trained and knowledgeable to handle all your appliance Home Services and Repair needs. Consumer complete satisfaction is our top preclude. So, Call us now at 281.888-4477 to discover more.
Washer, Dryer & Dishwasher Repair Services
We know how important these machines are, So our pledge is to get your Washer , Dryer spinning again as soon as posible.
Oven, Microwave, Range & Cooktop Services
Expert fast service to all your kitchen equipment so you can resume cooking today
High-end Refrigerator Experts
Subzero, Viking, Thermador, Monogram, LG, Samsung,dacor, U-line, and Haier repairs.
We Got your Appliances covered with nine available repair services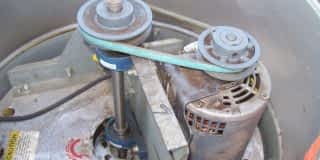 Washer and Dryer repair Services
For the most part, if your washer is not spinning, or your dryer is not heating, call us. The experts at Appliance home services will get it running again.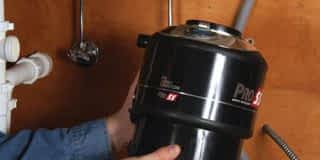 Garbage Disposal Installation and repair
Here, at Appliance home services we know how any kitchen feels like with a broken Garbage Disposal. So, call us and let our Techs replace or fix yours today.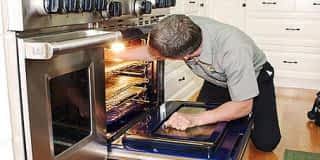 Oven, Cooktop, & Range Repair Services
In brief, a functional kitchen is the back bone of any home. so let our expert Techs get your Oven, Range, Stove, and Cooktop firing again.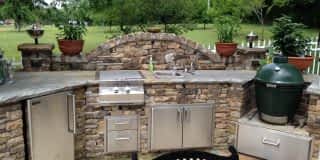 BBQ gas grill repair services
Undoubtedly, Gas Grills and Gas Barbecues are the most important of your Appliances when it comes to entertaining Guests. So, Let our Pros fix your outdoor Kitchen today.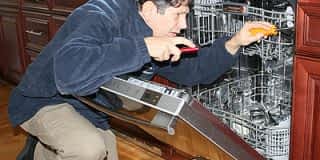 Dishwasher repair services
In our opinion, here at Appliance Home Services, a malfunctioning dishwasher can paralyze any kitchen. Besides, who wants to wash dirty dishes by hand any more?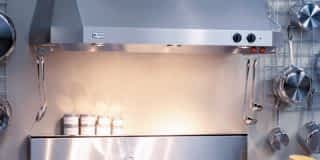 Range Hood and exhaust system repair
As far as we can tell at Appliance Home Services, your functional Range Hood is as important as the quality of air you breeze. So, if yours is not working give us a call.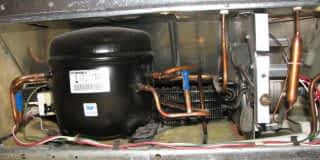 Refrigerator repair services
When it comes to Refrigerator Repairs in Houston Area, we are the leading supplier of the solution and also fixings on premium Fridges. Our specialists are manufacturing facility educated, certified, guaranteed as well as adhered to bring you the assurance that your Refrigerator repair will undoubtedly be done appropriately the very first time.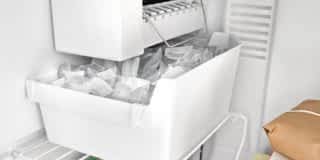 Ice Maker & Freezer Repair services
 Appliance Home Services regards The Ice maker importance. It may indeed be the most valuable appliance in the home. No other device in the house can cause so much pain and inconvenience by simply malfunctioning. Our Technicians carry most common parts on their trucks. So, call us and get your ice machine repaired today.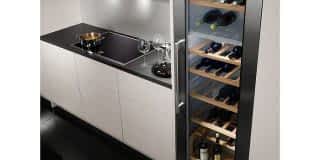 Wine cooler & wine chiller repair
What's the purpose of having a wine cooler if you can't utilize it? Appliance Home Services can get any appliance, including your wine cooler, serviced fast so you can get the most out of it. Our industry trained and experienced specialists can help with all your Wine Chiller repair needs.Besides, we can service and repair any Wine cooler.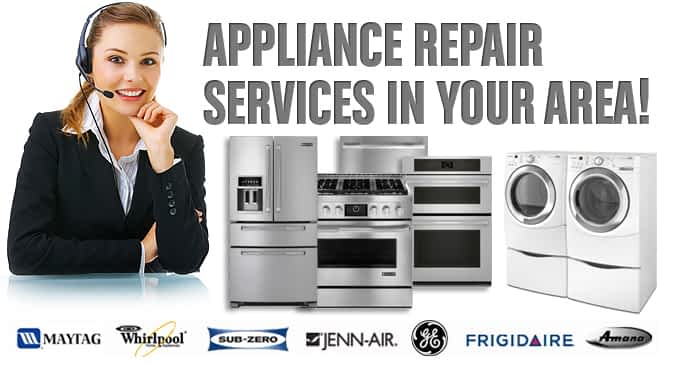 Appliance Home Services Near You
Appliance Home Services state, these are merely a few of the ideas that will undoubtedly assist you in discovering a knowledgeable as well as certified professional that's received the repair service task. While it could be taxing, it's a good idea a whole lot to do a little research study initially to stay clear of investing a ton of money also for a small repair service. Bear in mind; a professional regional house service technician could only be around the bend. You only should invest a couple of mins of your time trying to find him. The 2nd factor to consider is you typically aren't familiar with the crucial information of your devices. That makes you depend on specialists whenever there's a need to change several of its components. You will certainly likewise rely upon just what the specialist states to fix your home appliance.
Why Choose Appliance Home Services in Houston to Repair Your Range Hood
With the variety of home appliance you have in your house, time will undoubtedly come that you will indeed remain in alarming demand of a Local house service technician. You solely cannot disregard the serious sound originating from your dishwasher or your broken Refrigerator/ Freezer system that requires immediate repair, do not you? As long before your home appliance come to be incurable, much better work with a specialist that could bring it back to its excellent working problem

Here, you'll always get the best support talking to our friendly office crew.

Our techs are Certified, Factory trained and background checked

Don't replace it, let Appliance Home Services fix it.

Houston Range Hood Repair. Also Sugar land, Missouri City, Stafford, Houston, Richmond, Rosenberg, Katy, Cypress, Spring, Tomball, Humble, King Wood, The Woodlands, Conroe, Magnolia, Clear Lake, Pasadena, and Pearland